A book that combines narrative through photography and poetry
RED is a collaborative photography and poetry project between Alejandra Bela and Daniela Parga, who bring poems to life by combining narration and photographs.
It explores the color that represents femininity.  Associating red with being a woman, with being alive. Red is strength, intensity and brightness.
"Red is for those who have given me
and painted my soul red."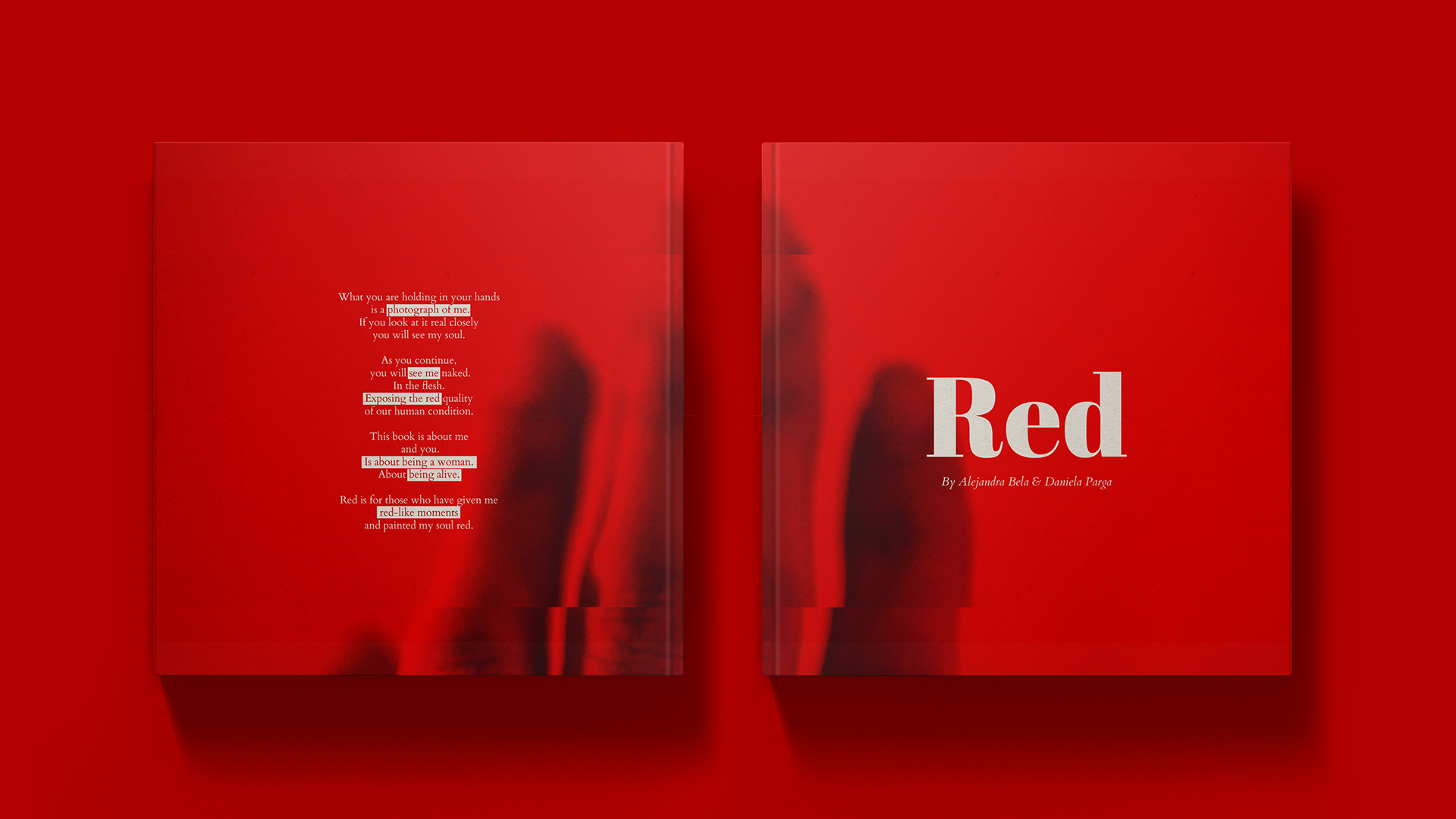 • Editorial Design: styleguide, layout, visual aesthetics (cover, color, font).
• Constant collaboration with the authors.