UX/UI design for a product that allows infants to be monitored in a non intrusive way, when their parents are not present.
Henose is the answer to the question many modern parents are asking: How can I keep a good track of my child and make sure he's safe when I'm not physically with him? We proposed the solution.
The Henose ecosystem consists of a toy that accompanies the toddler, and encourages him to remain in the safe areas of the house (defined by the parents), through games, sounds and interactions. The sensors located in various places of the house, and a bracelet worn by the infant tracks his activity and monitors his location. It communicates busy parents where their child is, if sleep hours are on track or not, and the areas that could be made safer. All of this in an interactive and easy-to-use way!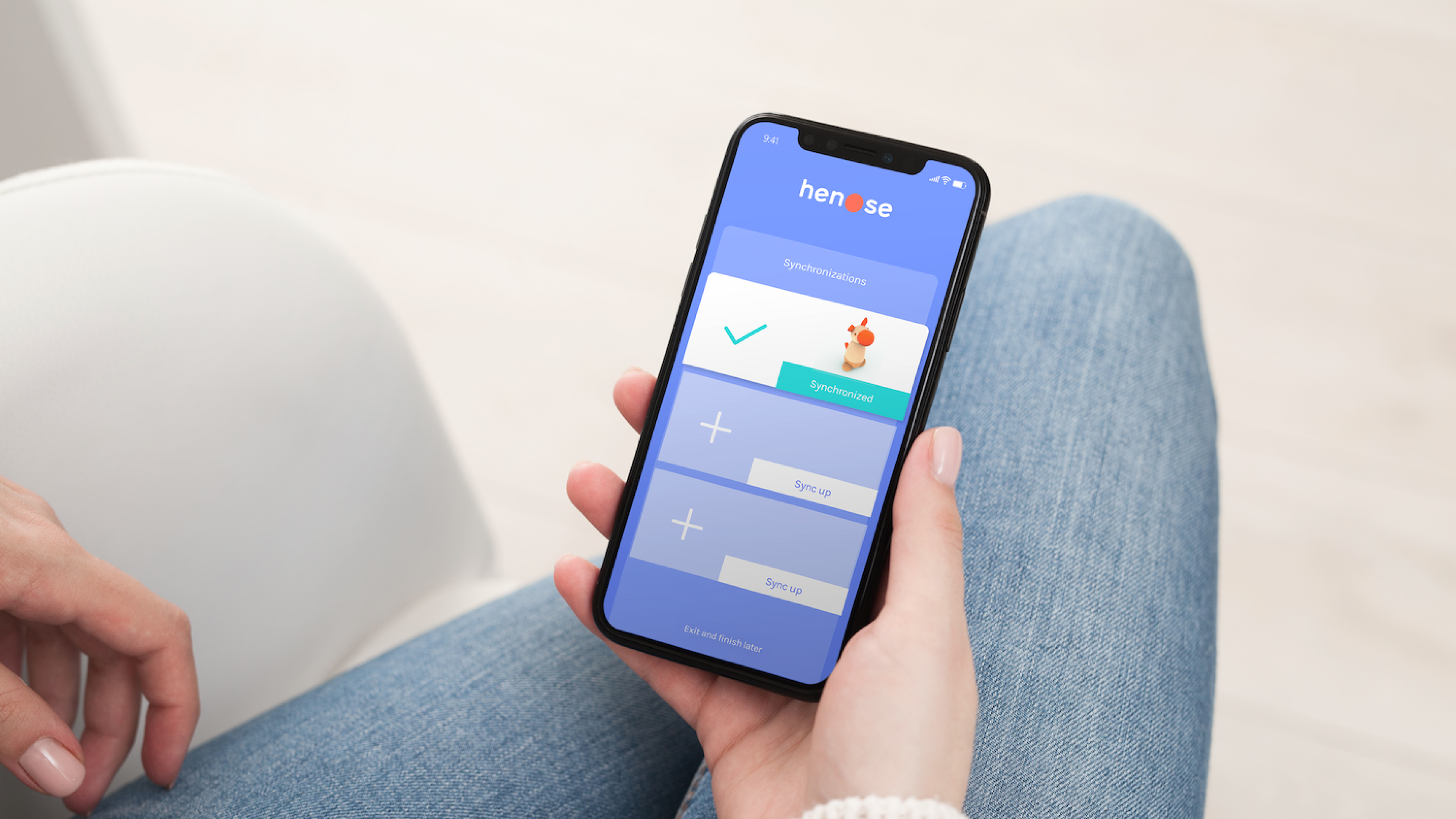 • UX research: Competitive Analysis, User interviews, contextual interviews, surveys, A/B testing, Usability Testing.
• UX Design: User flow, Personas, User Journey, User stories, Sitemap, Information Architecture.
• UI Design: Design system, Styleguide, Stylescape, creation of prototypes (Low and high fidelity).