UX/UI, Visual Data, Print Design
Evaluating the current scene of the Self-Driving Cars for La Lettura
The Driverless Race analyzes the panorama of self-driving cars and the current race among all its competitors to become the first to launch a 100% autonomous car.
The objective of the project was to create a digital and analog version that would allow the readers of
La Lettura
 to easily understand what an autonomous car means, the actors involved, what the current panorama is and its projection in the transport of the future.
An analog publication was made in the newspaper of La Lettura, Corriere della Sera in the December 2018 edition.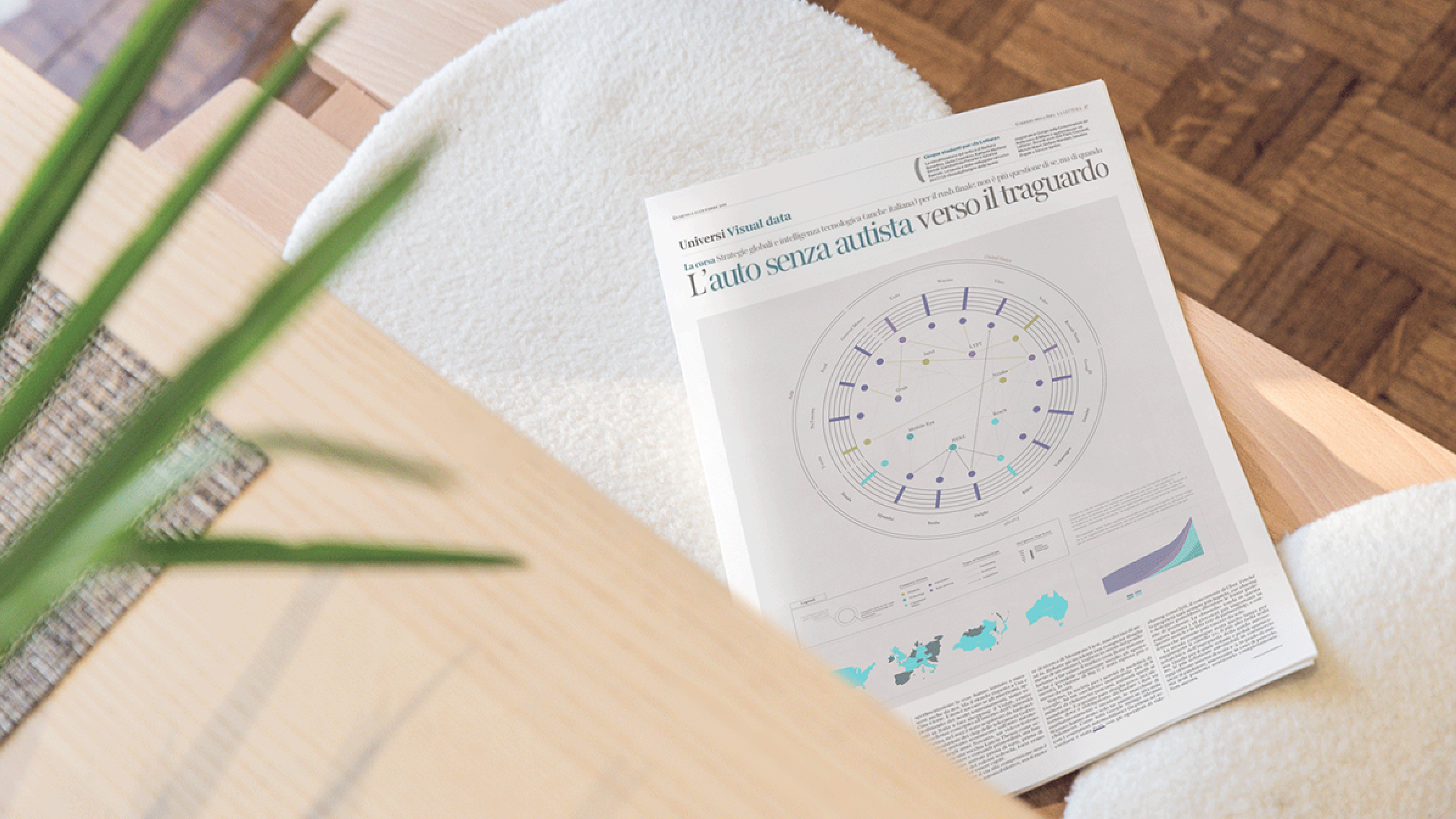 Selection of existing databases, as well as creation of databases from existing information (for example, analysis of Youtube comments with the IBM Tone Analyzer tool). 
Creation of dataviz that will represent this data in physical and digital format. And UX / UI design for information visualization for La Lettura.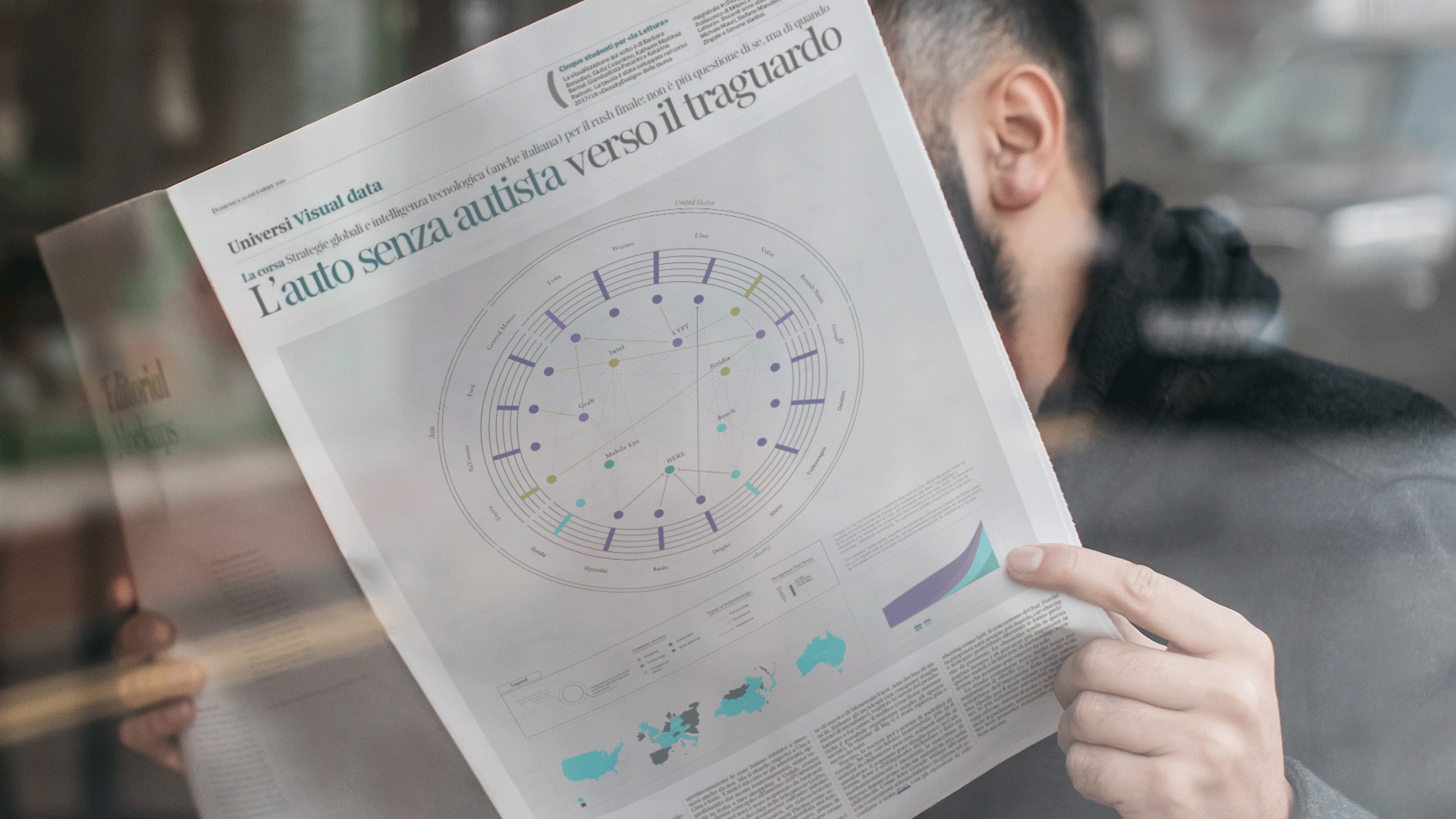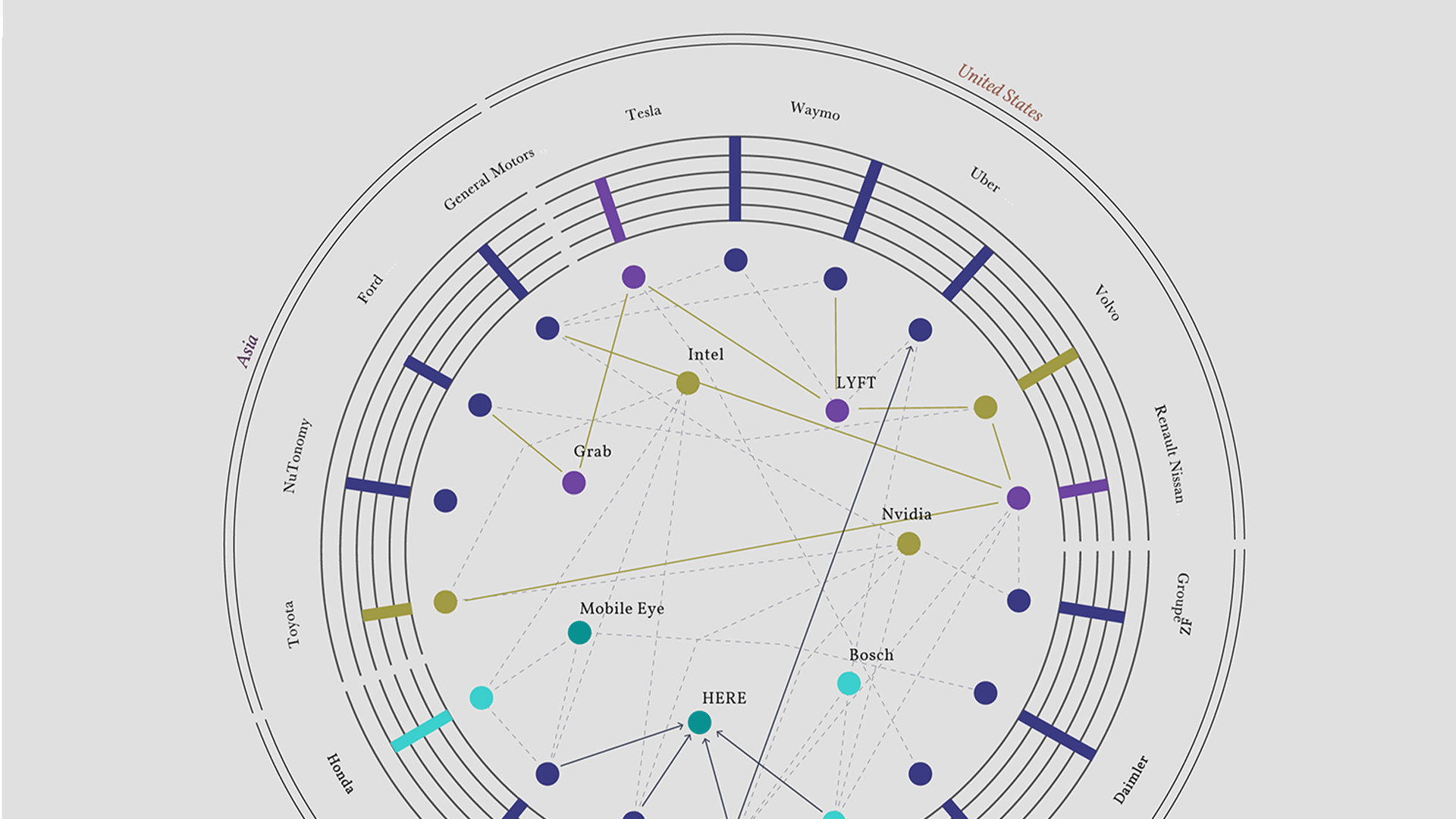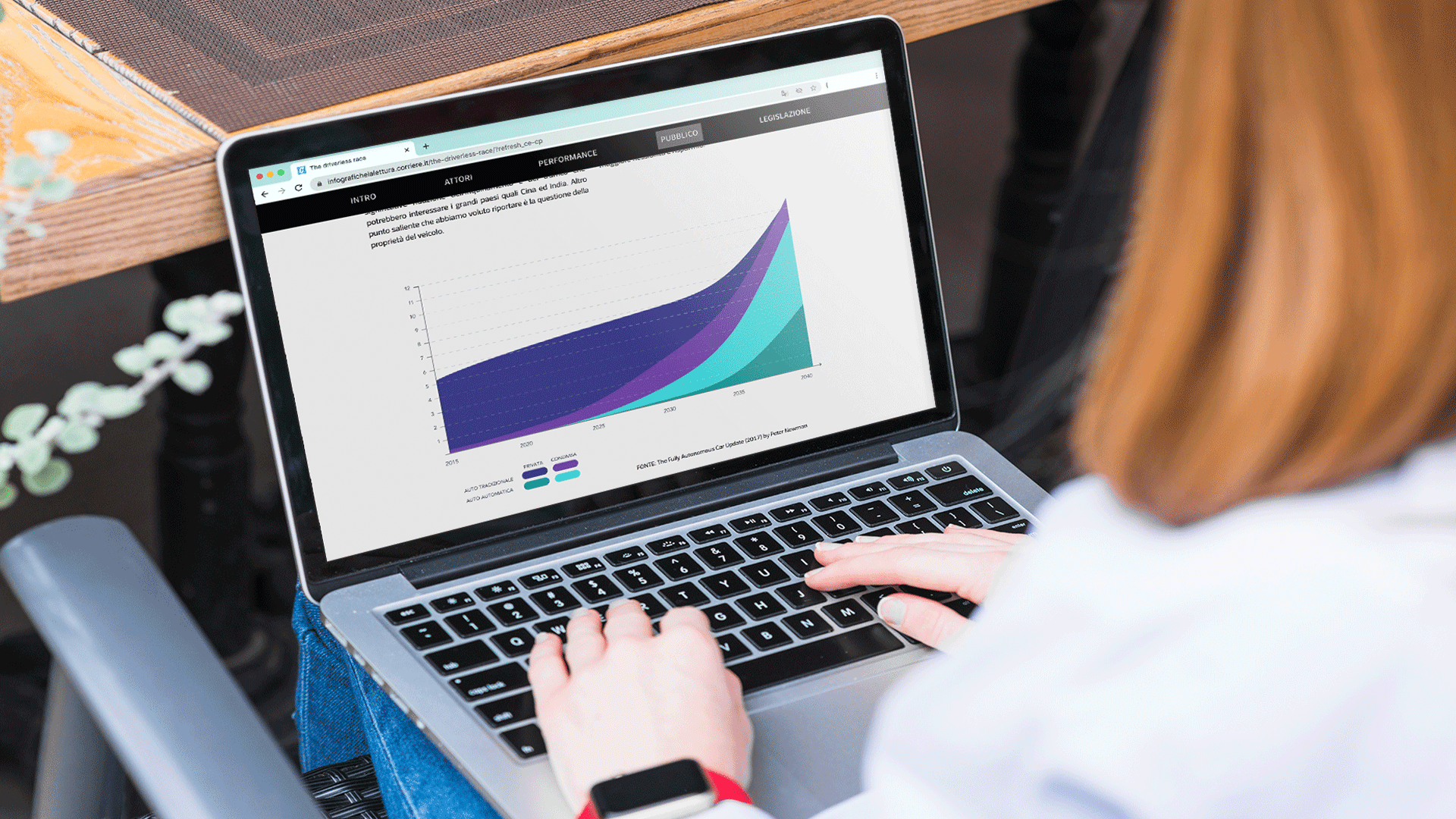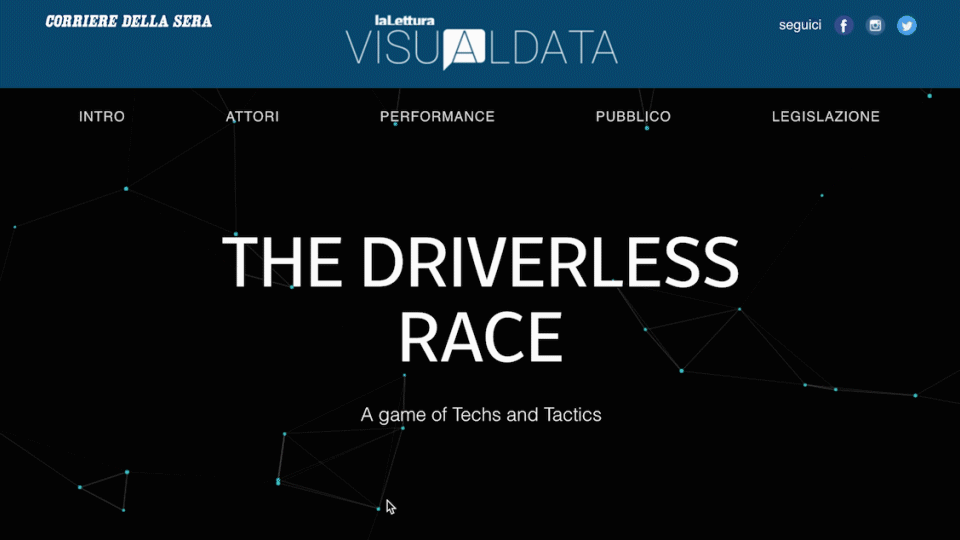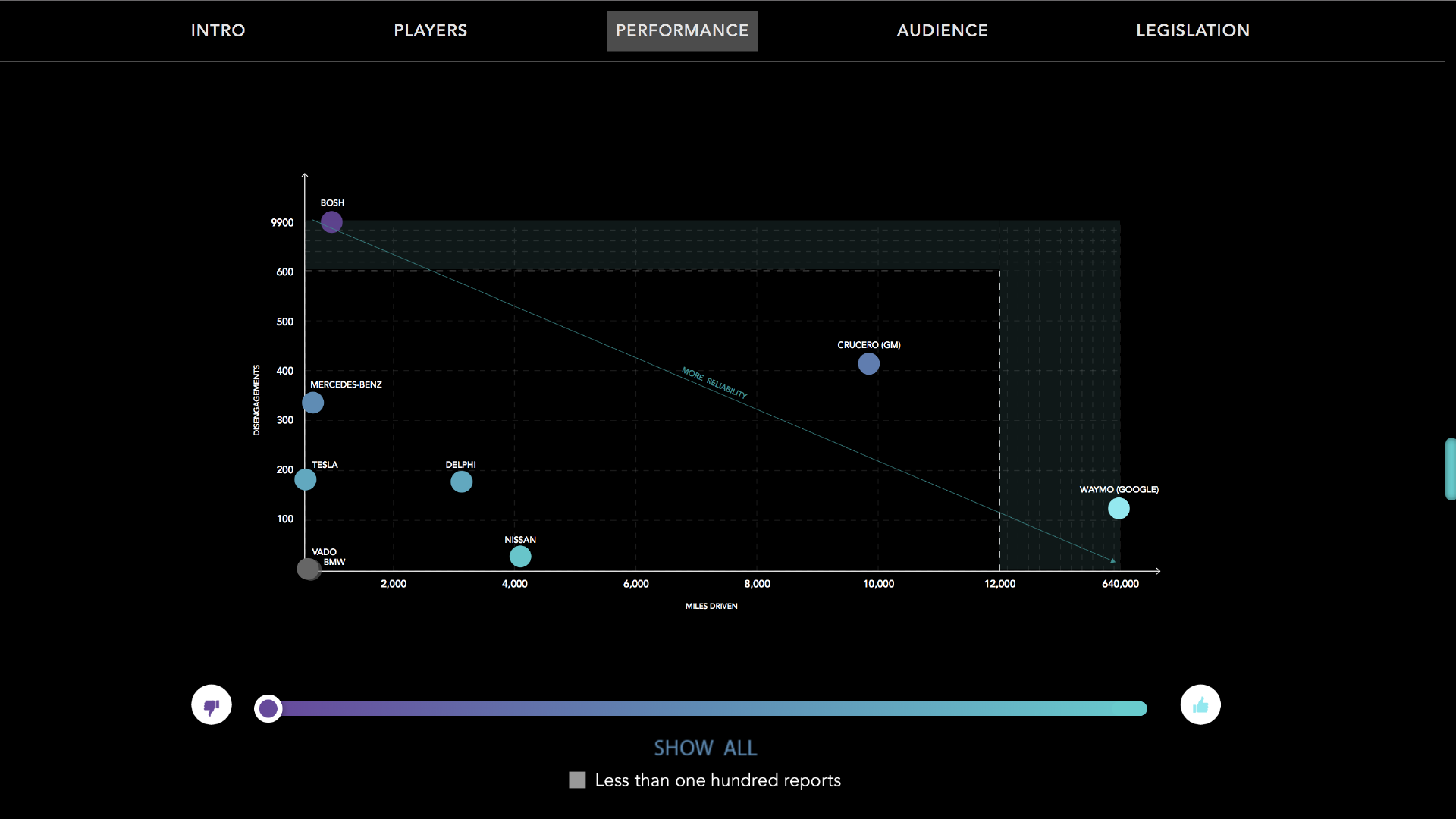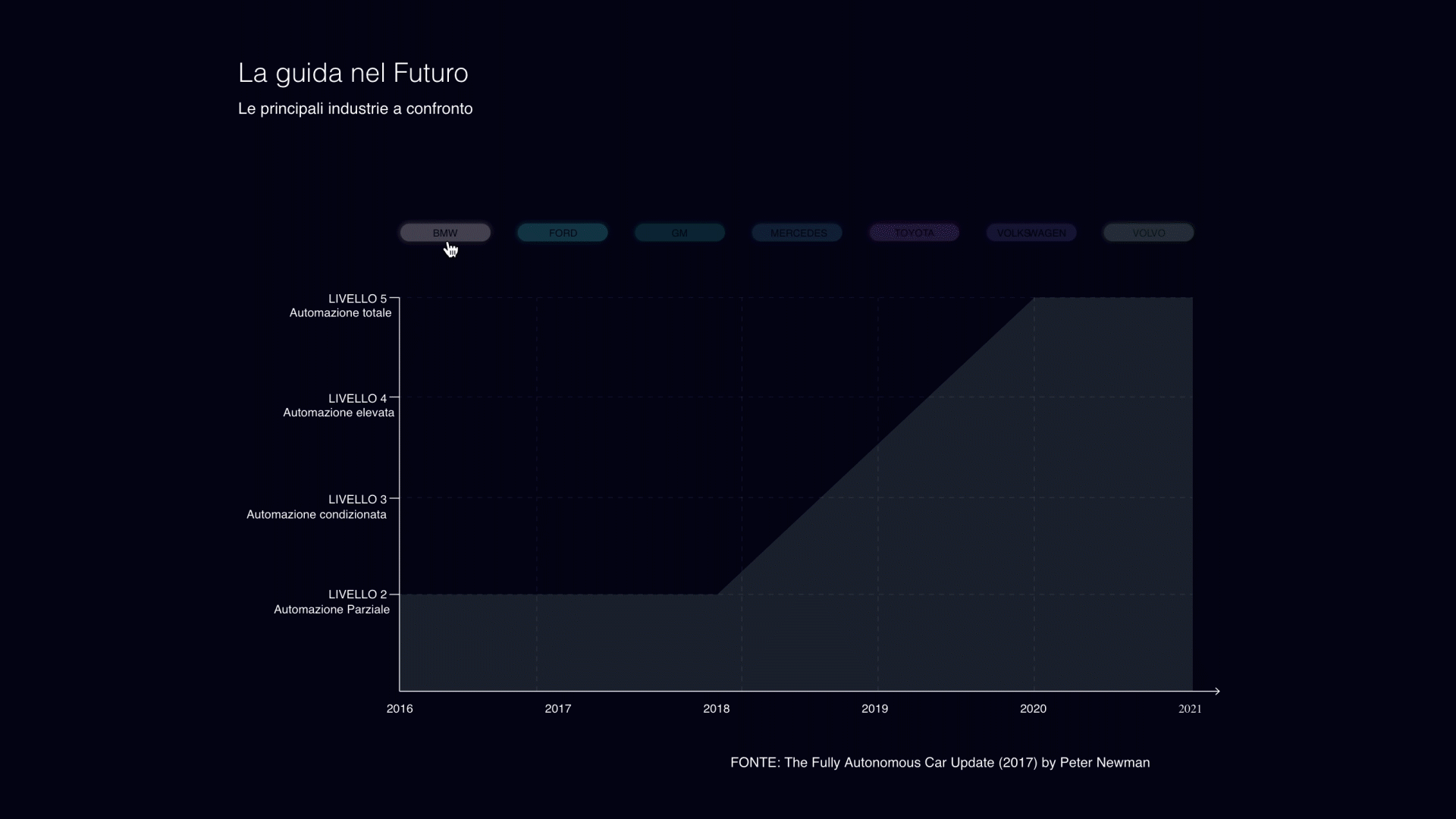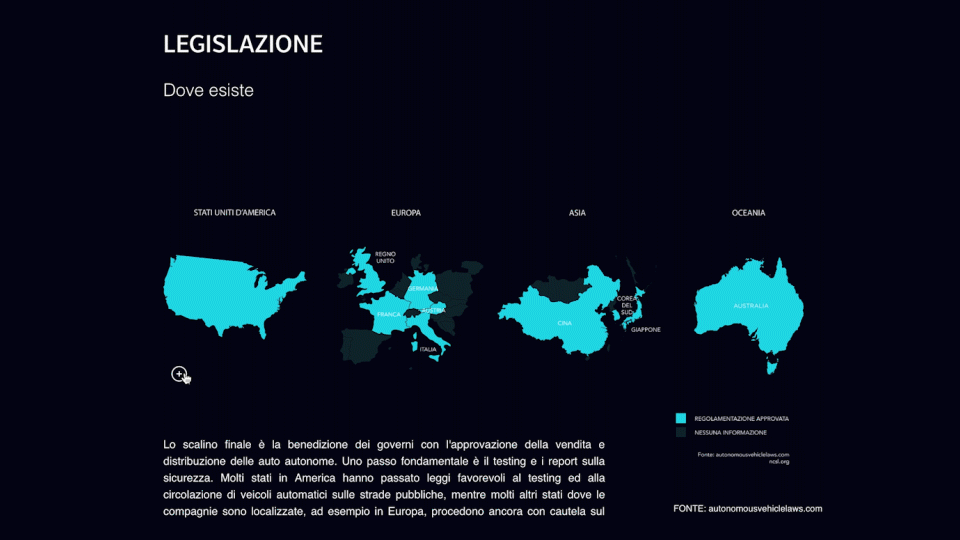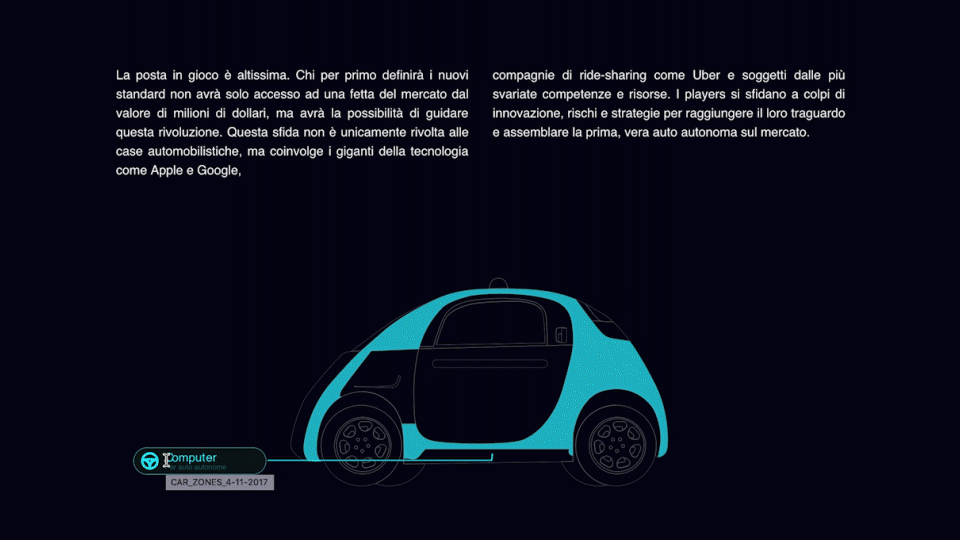 Click here to explore the web version of the publication